Translating scientific breakthroughs into first-in-class treatments
Novel insights into human biology define our development programs that target cancer
HLA-G, a Novel Immune Checkpoint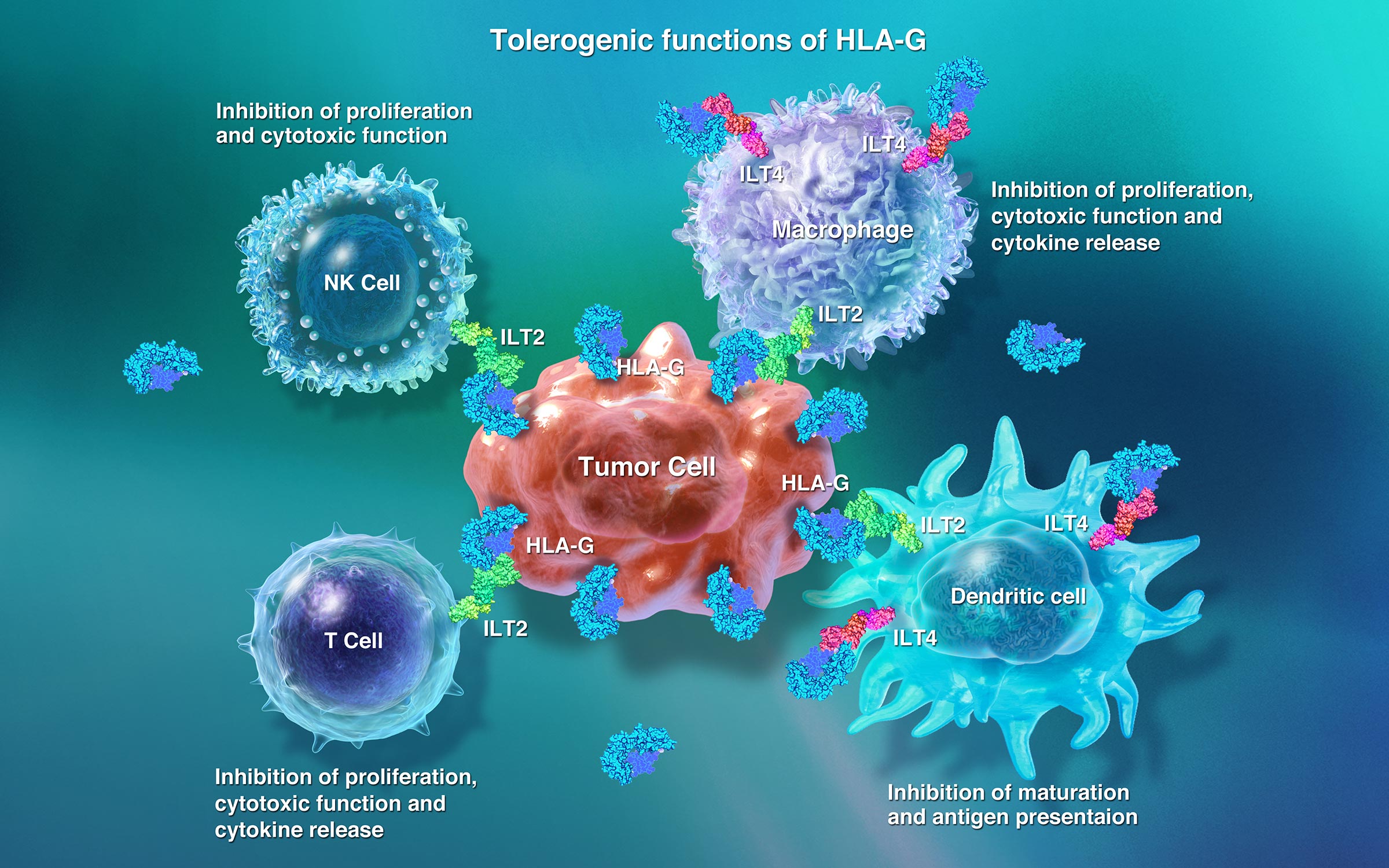 HLA-G is normally expressed at the maternal-fetal interface and certain sites of immune privilege. In cancer, its expression is used as an immune evasion strategy. HLA-G mediates its potent suppression through binding to receptors found on tumor infiltrating immune cells.
TTX-080, a first-in-class Anti-HLA-G Antibody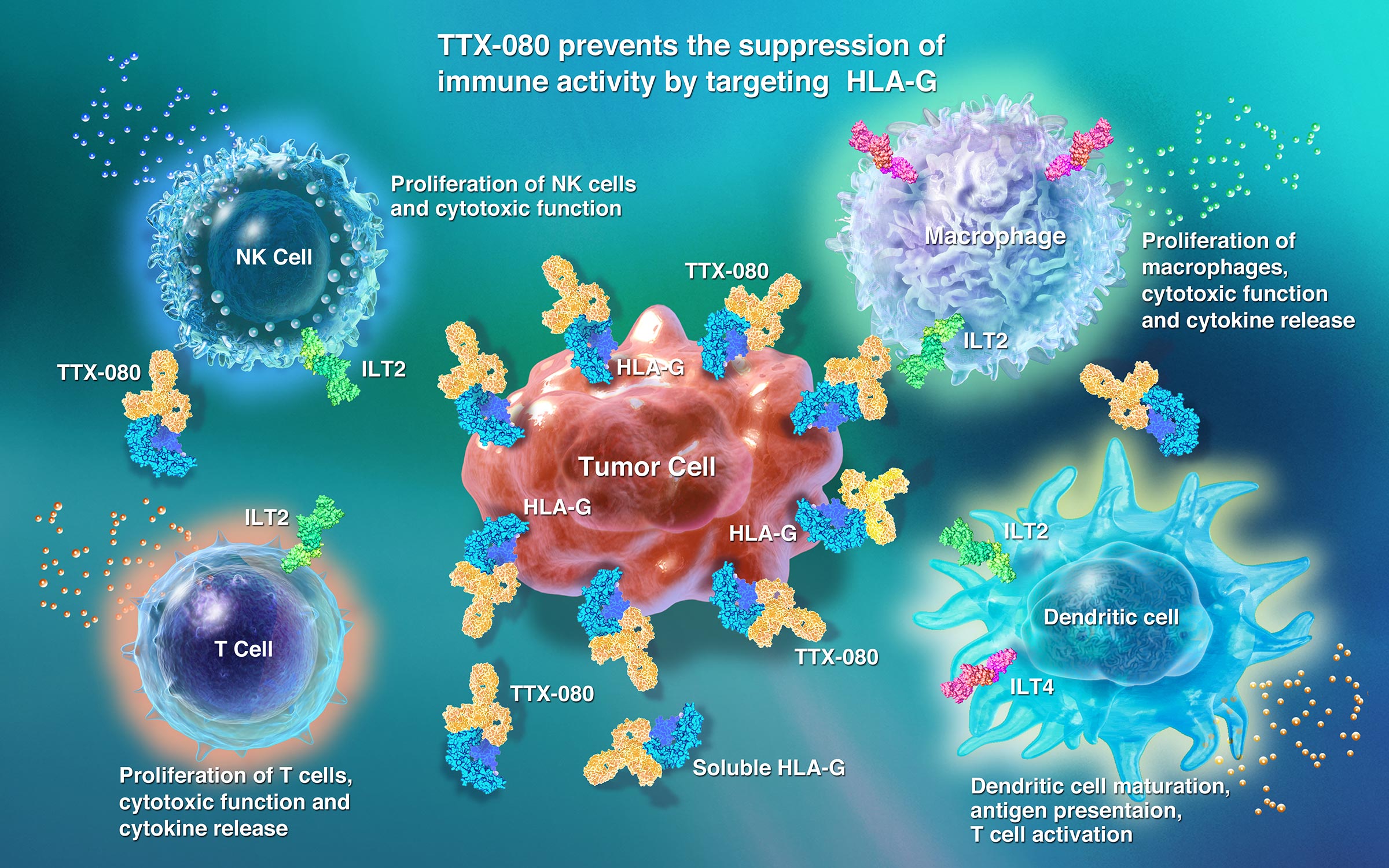 TTX-080 is a potentially first-in-class medicine that targets HLA-G, a novel and emerging immune checkpoint expressed across multiple tumor types. By blocking the interaction of HLA-G with its receptors, TTX-080 prevents the suppression of both innate and adaptive immune activity and has the potential to enhance anti-tumor responses.
Tizona is enrolling patients in a Phase 1b clinical trial (NCT04485013) evaluating TTX-080 both as monotherapy and in combination with pembrolizumab and cetuximab in patients with advanced cancers.