Translating scientific breakthroughs into first-in-class treatments
Novel insights into human biology define our development programs that target cancer
HLA-G, a Novel Immune Checkpoint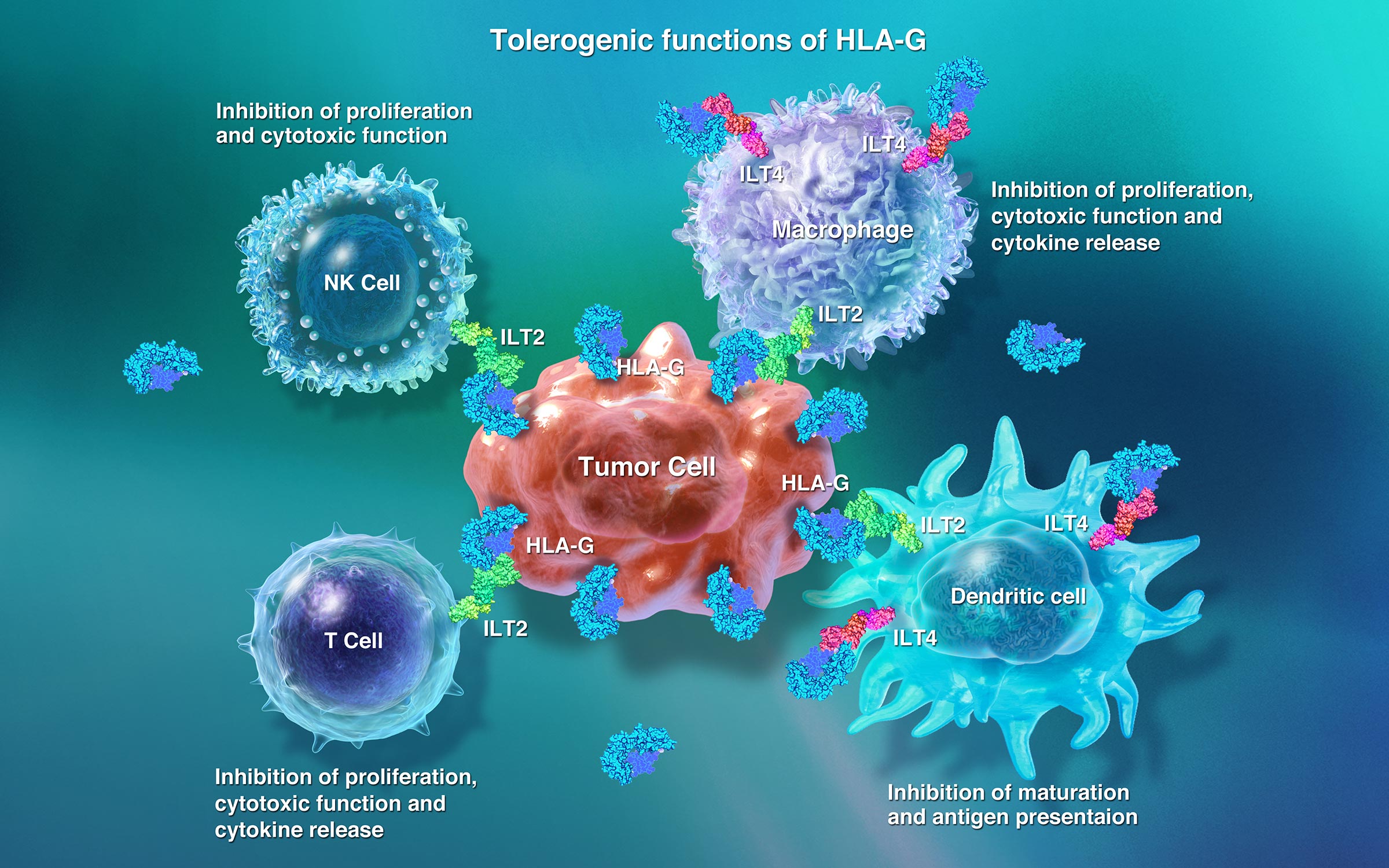 HLA-G is normally expressed at the maternal-fetal interface and certain sites of immune privilege. In cancer, its expression is used as an immune evasion strategy. HLA-G mediates its potent suppression through binding to receptors found on tumor infiltrating immune cells.
TTX-080, a first-in-class Anti-HLA-G Antibody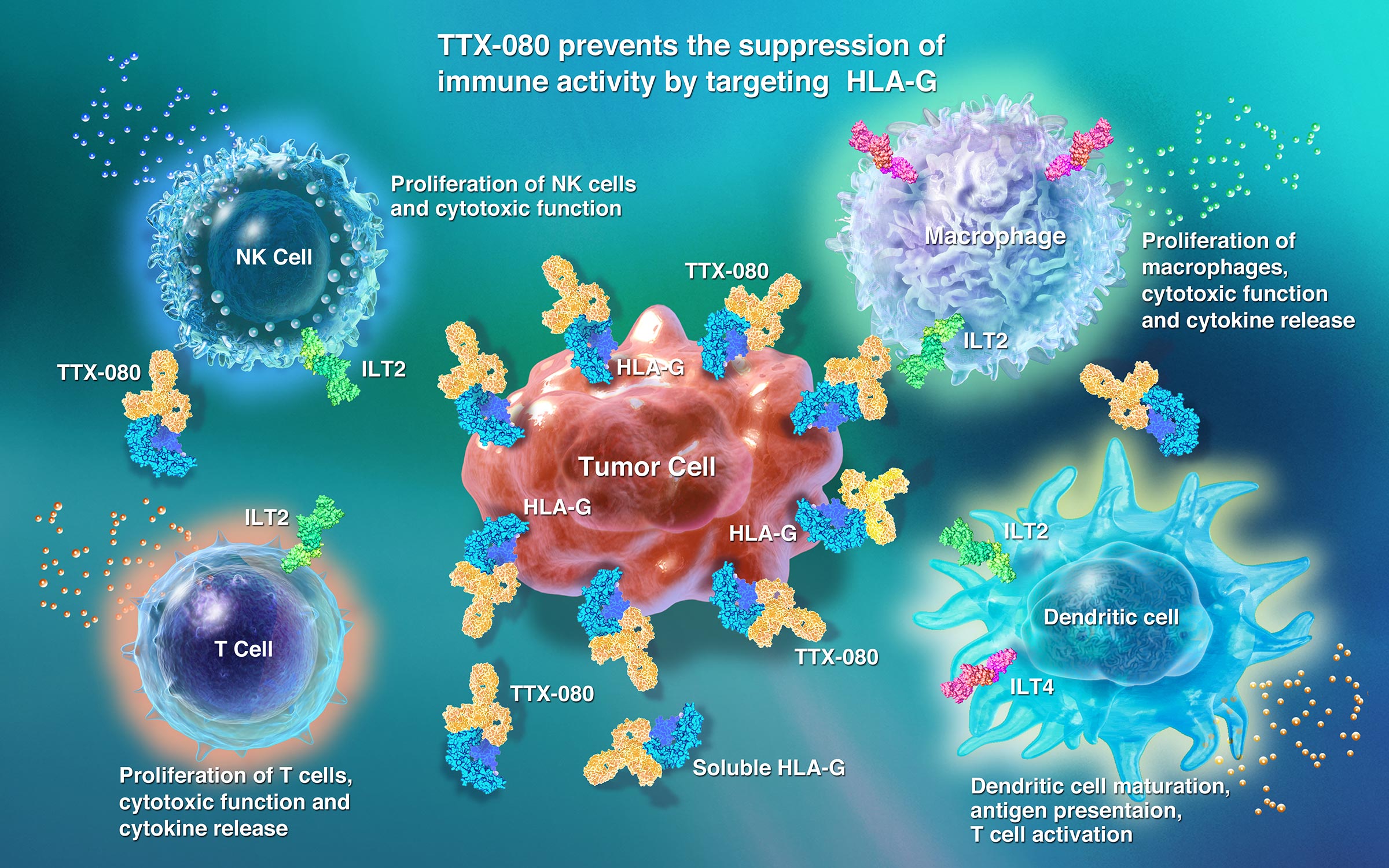 TTX-080 is a potentially first-in-class medicine that targets HLA-G, a novel and emerging immune checkpoint expressed across multiple tumor types. By blocking the interaction of HLA-G with its receptors, TTX-080 prevents the suppression of both innate and adaptive immune activity and has the potential to enhance anti-tumor responses.
Tizona is enrolling patients in a Phase 1b clinical trial (NCT04485013) evaluating TTX-080 both as monotherapy and in combination with pembrolizumab and cetuximab in patients with advanced cancers.
TZ-040, a Pre-Clinical Stage Program
Tumors have developed mechanisms to limit, or even prevent, the infiltration of immune cells into the tumor microenvironment (TME). TZ-040 targets a pathway that is known to suppress the accumulation, activation, and organization of immune cells and tertiary lymphoid structures within the tumor. By blocking this pathway, TZ-040 allows the immune system to access the site of the cancer and mount a coordinated response.
Early Stage Pipeline
Tizona continues to develop a pipeline of innovative first-in-class immunomodulatory therapeutics focusing on targets expressed on leukocytes and tumor cells. Blocking these targets has the potential to stimulate the immune system and limit tumor cell growth with the potential to broadly impact patients with cancer.