Translating scientific breakthroughs into first-in-class treatments
Novel insights into human biology define our development programs that target cancer
Pipeline Overview
Our oncology pipeline is focused on restoring and bolstering immune responses and includes TTX-030. For information about the TTX-030 Phase I/Ib trial, visit: www.clinicaltrials.gov.
TTX-030 (anti-CD39)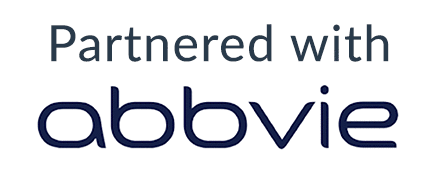 ATP and Adenosine in the Tumor Microenvironment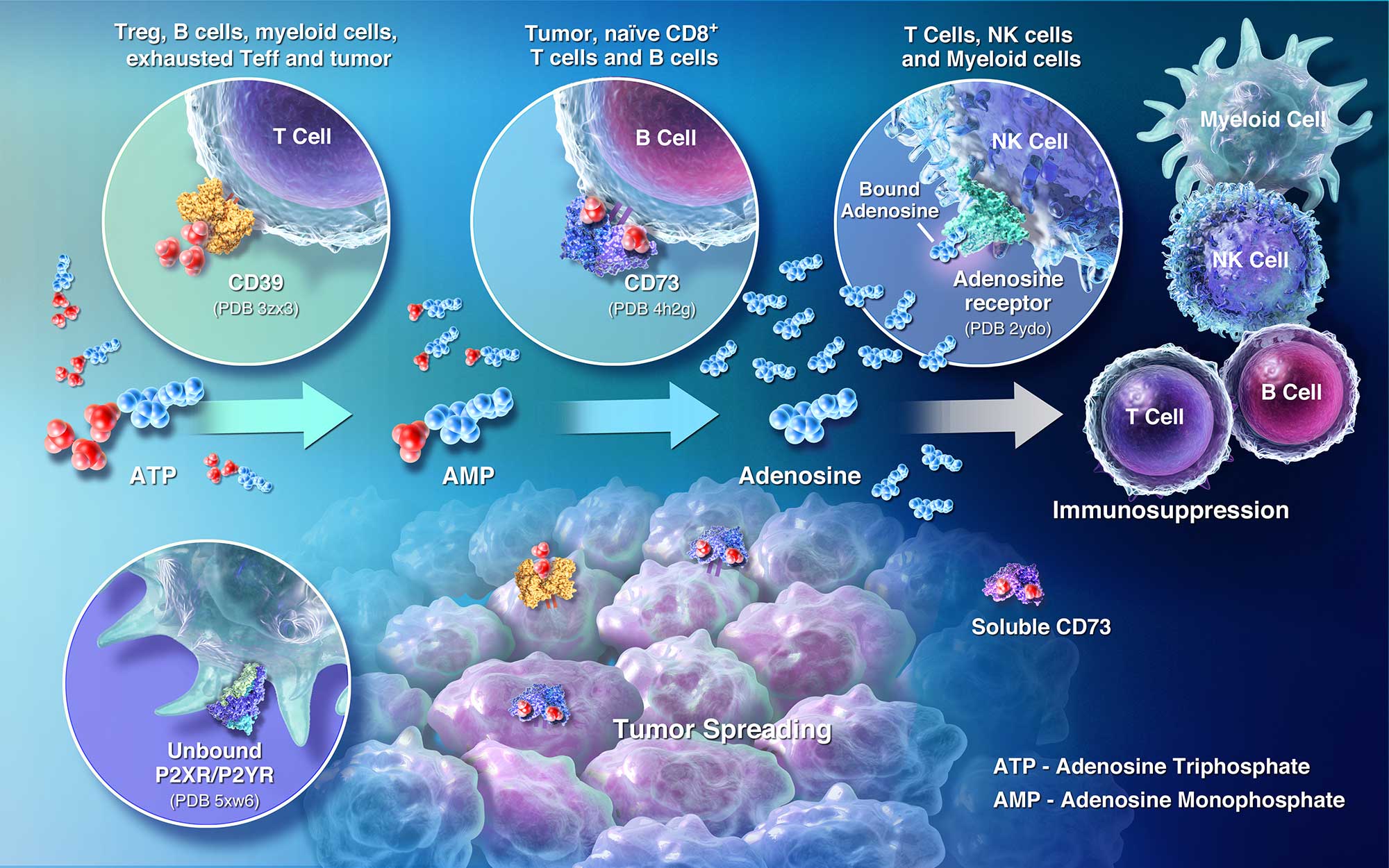 Tumors employ various strategies to create an environment that reduces the immune system's ability to detect and fight cancer. The ATP-adenosine pathway regulates the tumor microenvironment (TME) that both stimulates the immune system and counters immune suppression. Tizona's TTX-030 prevents the formation of immune suppressive extracellular adenosine and maintains high levels of extracellular ATP, stimulating dendritic and myeloid-derived cells necessary for both innate and adaptive immunity.
TTX-030, a Novel First-in-Class Anti-CD39 Antibody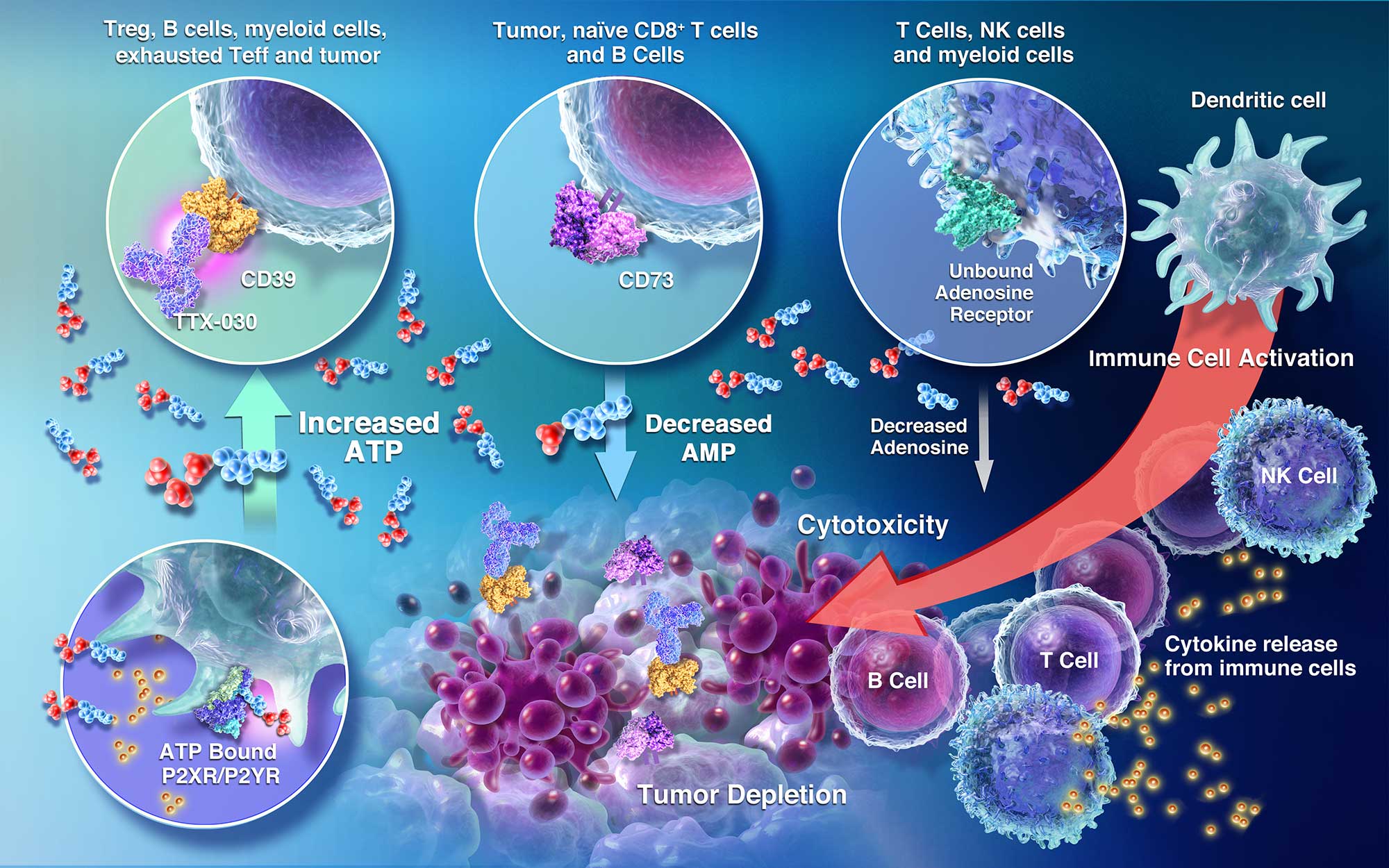 TTX-030 is an antibody that inhibits the activity of CD39, an enzyme that converts ATP to AMP, the initial steps in the generation of adenosine in the tumor microenvironment. Phase I/Ib clinical testing began in March 2019 evaluating TTX-030 in combination with an approved anti-PD-1 immunotherapy and in combination with standard chemotherapies in adults with advanced cancers.